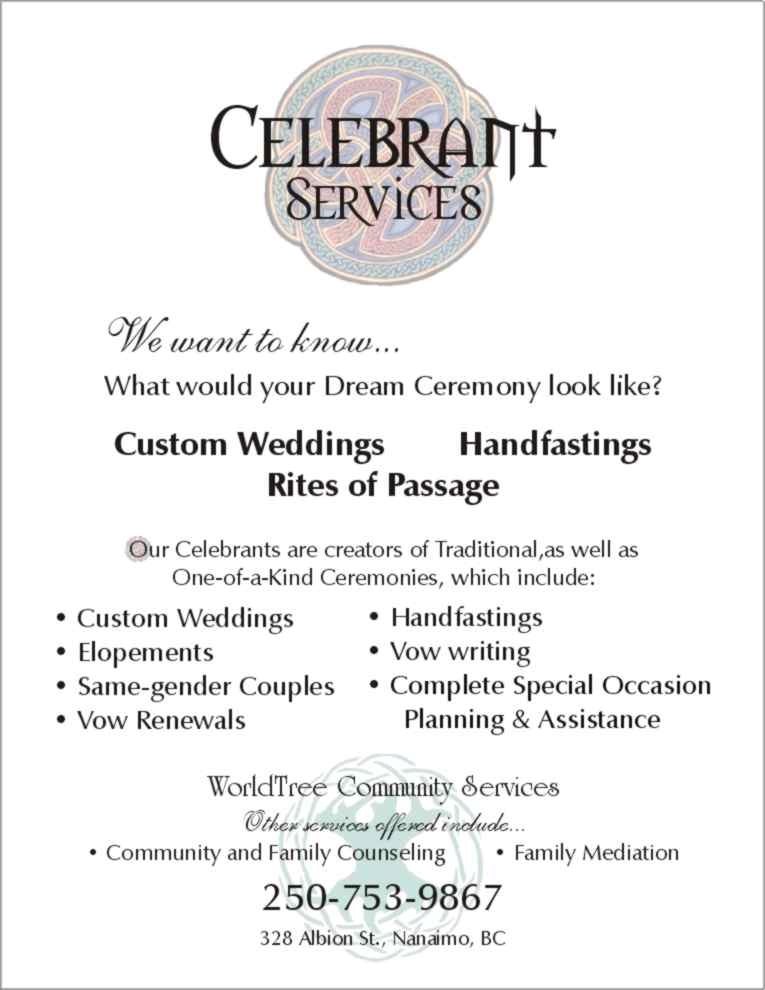 This e-mail address is being protected from spambots. You need JavaScript enabled to view it
Merry Meet:
Our Registered Celebrants and Officiants perform unique, one of a kind ceremonies from Scottish and Irish Hand-fastings to Modern Day White Weddings and Civil Services. We continue to support The Vancouver Island Region with over 30 years of experience and expertise. We specialize in unusual requests and unique services which enhance every special occasion. We pride ourselves in both excellent service and one-of-a-kind ceremonies.
We happily take requests from all walks of life; our aim is to help co-create community and foster social change and wellness. As a socially conscious organization, the proceeds of our services support a variety of programs from at Risk youth to First Nation Healing and Recovery. Our Team has Heart in everything we do and we want to celebrate your special event with you.

Need assistance with your vows?

* Or just want the simple 7 words and not much Fanfare as you skip off to some secret get away...

* Wish to do a vow renewal or naming ceremony

*Need help finding that perfect place to do a ceremony?


We can help with that more.....
This e-mail address is being protected from spambots. You need JavaScript enabled to view it
Our secret to a great ceremony is in the planing and presentation with sensitivity and balance of the needs of the couple and community attending while celebrating your diverse interest and needs.. You can rely on over twenty years of service to help make life long memories. We service West coast of BC and central Utah; from non-denomination non-religious to very specific devotional services and interfaith services sure to please families of diverse backgrounds and cultures.
Not sure what kind of service you are looking for take advantage of our free consultation.

How we cater to Your Unique Needs...
If you can dream it we can help plan it ! We want to know what your dream day looks like...

Have you ever dreamed of an under the moon services with your close friends or the sun setting on the beach as you land with your kayaks... maybe you want a bit more adventure while take the leap using a bungee cord we aim to wow and amaze...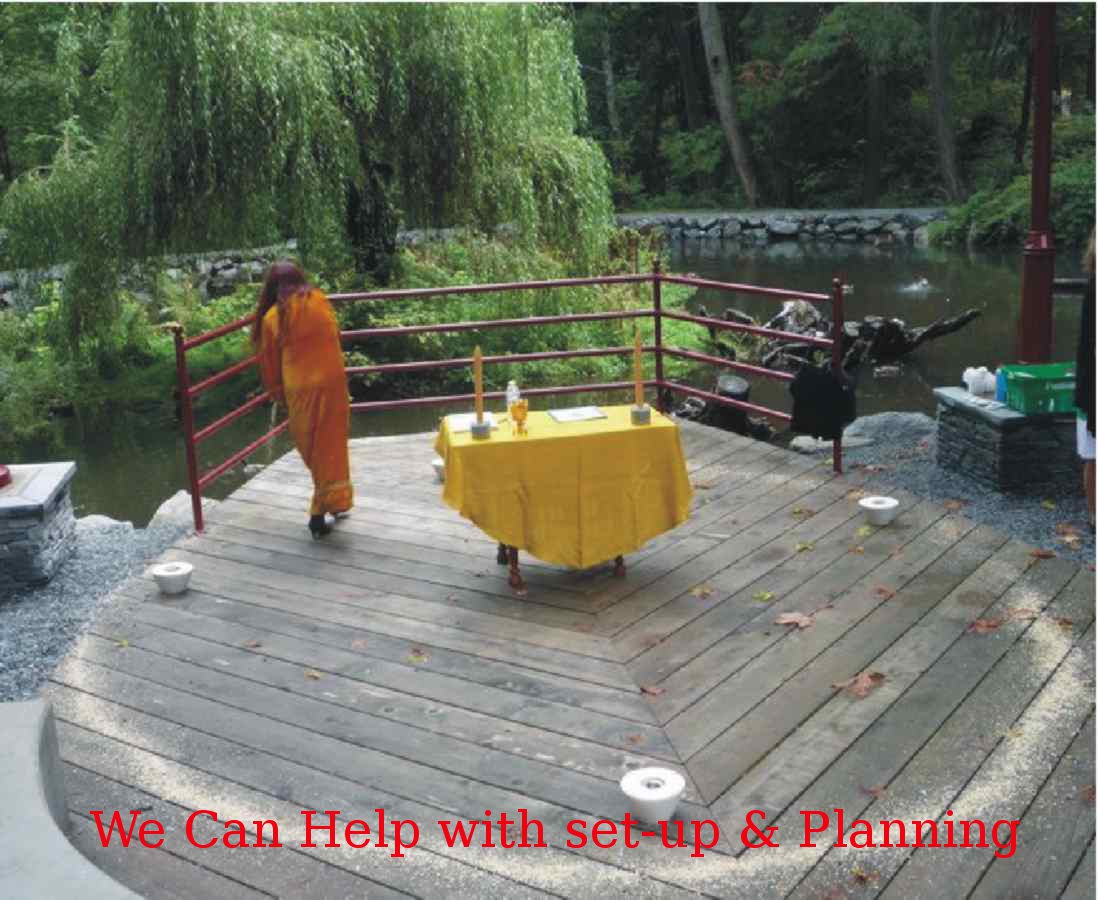 On behalf of our community and staff we wish you well.
Please refer us and support our programs by circulating our site and advertisement.
See us on the -> OFFBEAT BRIDE
Tell your friends
This e-mail address is being protected from spambots. You need JavaScript enabled to view it